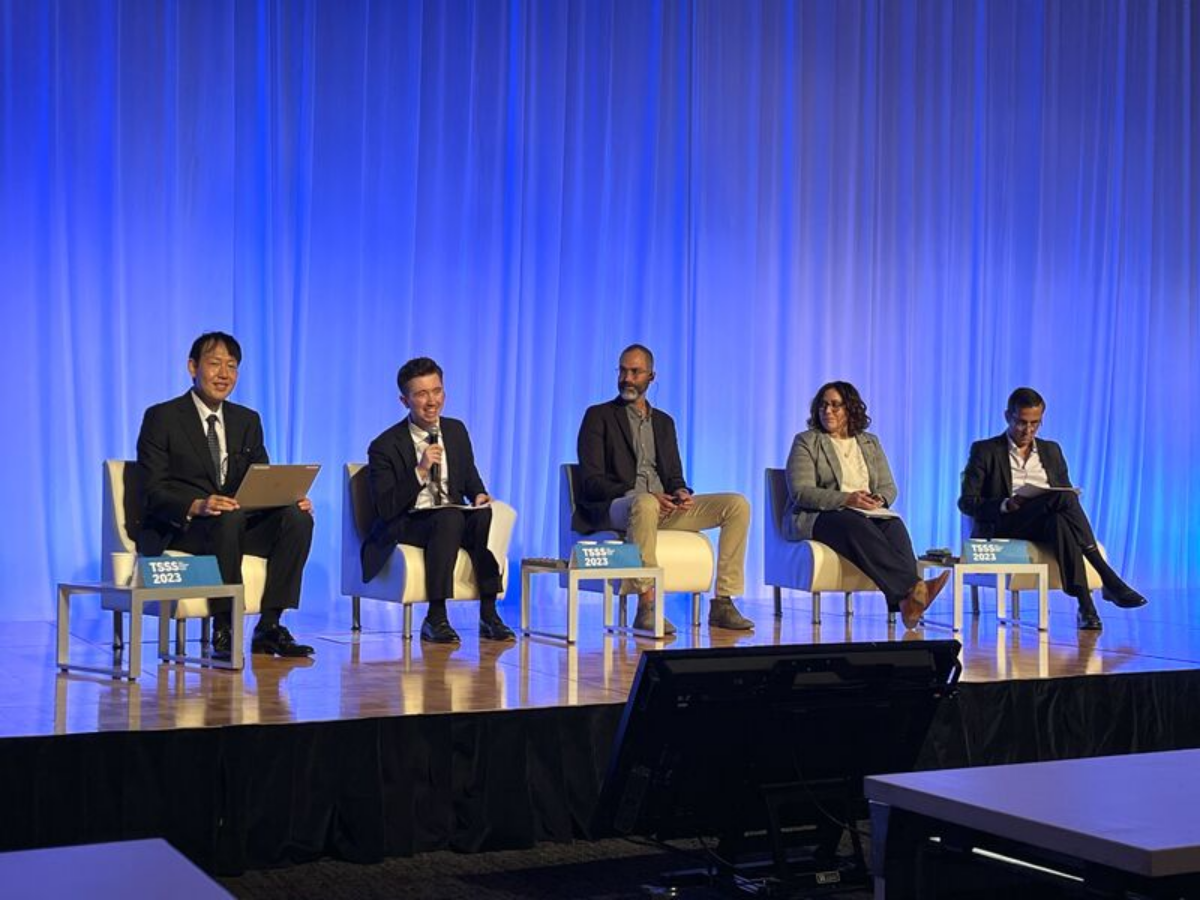 The Tokyo Sustainable Seafood Summit (TSSS) is among Asia's global flagship events. The event brings together diverse stakeholders focused on sustainable seafood systems, protecting the environment, and promoting growth in the seafood sector. Since its inception in 2015, TSSS, hosted by Seafood legacy, has served as a networking platform for many participants from Japan and abroad. The theme of the 2023 Summit was "Achieving the 2030 Agenda: Sustainable Seafood Strategies for Japan and Global Food Security".
A small SFP delegation attended the symposium to meet with Japanese and global stakeholders. SFP Global Fisheries Director Enrique Alonso (above, center) participated in two panels, presenting case studies on the role and importance of engaging the bottom of the supply chains (producers and processors) in improvement initiatives to drive policy change. He spoke about engagement of the Ecuadorian small pelagic industry through a fishery improvement project (FIP), which has led to changes in the water and in national management policies, as well as the success of CALAMASUR (Committee for the Sustainable Management of the Jumbo Flying Squid in the South Pacific) in influencing the agenda of the South Pacific Regional Fisheries Management Organization (SPRFMO).
SFP Supply Chain Roundtable Director Carmen González-Vallés, who also attended the Summit, observed that Japan is increasingly engaged in driving sustainability efforts at both a national and international level, noting the commitment of the IUU forum Japan to supporting the fight against IUU fishing. SFP established good connections with IUU Forum Japan and Japanese companies that are working to map their seafood supply chains and have shown interest in Supply Chain Roundtables and other efforts.