Transparency in Seafood
To facilitate transparency in seafood sourcing, SFP created the Ocean Disclosure Project (ODP), a web-based platform that helps companies publicly disclose their seafood sourcing, along with information about the sustainability of those sources and about their corporate seafood sourcing policies or commitments. 
Transparency is an essential element of seafood sourcing and improvement efforts, so that stakeholders, such as investors and consumers, can monitor the accuracy of corporate claims, hold businesses accountable, and make informed buying and investment decisions.
For businesses that source wild-caught and/or farmed seafood, the ODP provides a simple way to answer the question: 
Where does my seafood come from? 
Participating is simple
Companies submit a list of all source fisheries and farmed fish and shellfish. The ODP team then creates a detailed profile with the company's sourcing commitments and practices, the origin of its seafood, sustainability ratings from leading certification organizations, and the environmental impact of production. 
Company profiles are published on the ODP's website, where they can be freely accessed by interested stakeholders.
"At Thai Union, we believe the transparency and traceability of sourcing is critical to making improvements across the global seafood industry."

– Dr. Darian McBain, Global Director of Corporate Affairs and Sustainability, Thai Union Group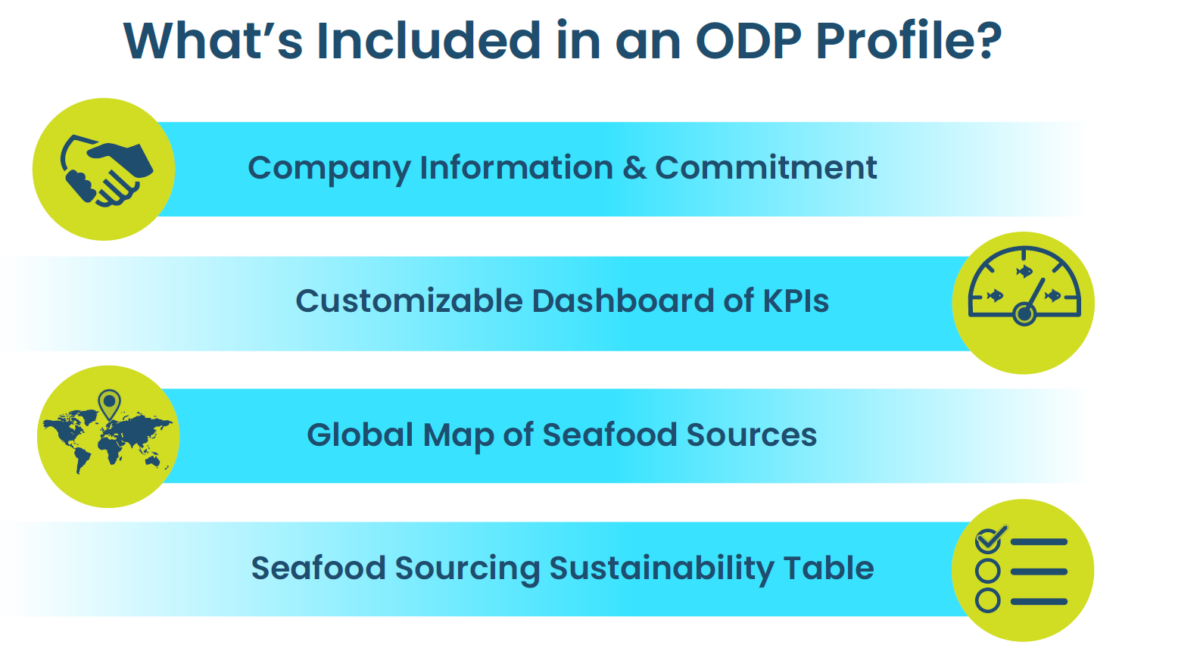 Contact Us
Learn more about the ODP and how you can contribute to transparency in seafood.