SFP in Boston
Seafood Expo North America
Highlights from Seafood Expo North America 2022
Seafood Expo North America returned to the Boston Convention and Exhibition Center from March 13-15, after a two-year hiatus.
Our team had a very productive time at the Expo, seeing old friends and meeting new ones, and making connections with colleagues and partners who support our goal of a world where 100 percent of seafood is produced sustainably.
See below for highlights from the show:

Bycatch Solutions Open House
Our Bycatch Solutions Open House highlighted the latest gear innovations and bycatch solutions for addressing fisheries interactions with endangered, threatened, and protected species. Visitors to the open house had the opportunity to learn about Hookpod International's hook-shielding innovations for pelagic longlines, non-entangling and biodegradable FAD and rope technology from the International Seafood Sustainability Forum (ISSF), bird scaring lines and circle hooks, and crab and lobster traps from EdgeTech and Ashored Innovation that use on-demand acoustic release rope and buoy technology to eliminate static fishing lines that pose entanglement risks to whales.
At the open house, we also unveiled our new Solve My Bycatch Problem tool, an online, interactive tool that provides a visual evaluation of methods to reduce wildlife bycatch in tuna longline fisheries, based on their relevance to specific species, effectiveness, ease of implementation, and cost.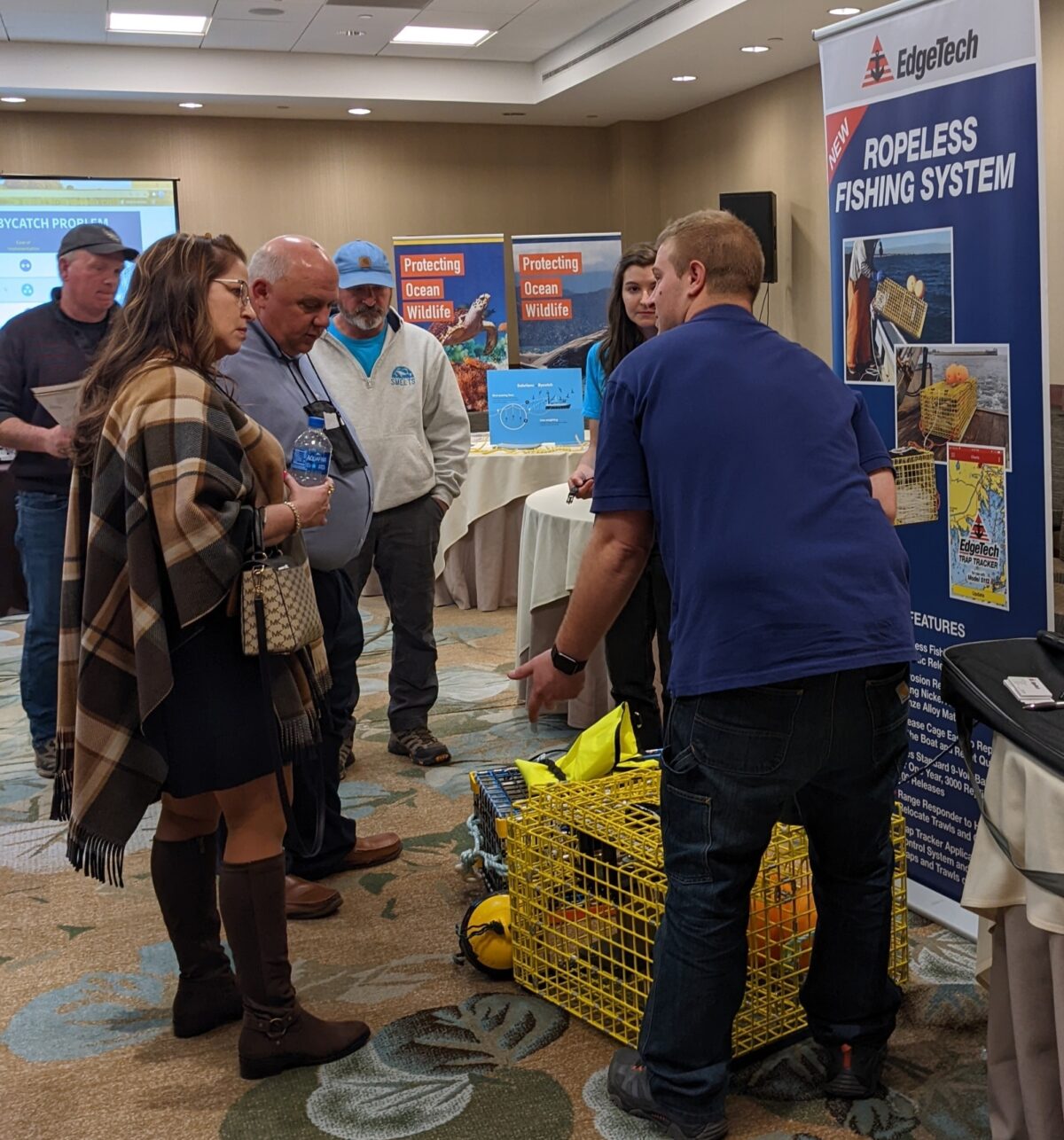 Aquaculture Improvement Projects front and center at the Expo
Aquaculture improvement projects (AIPs) were very much on the menu at Seafood Expo North America this year.
While individual projects may focus on different species and geographies, an event held by the Global Seafood Alliance (GSA) and a panel hosted by ASC, SFP, and ThinkAqua highlighted how AIPs are a way to bring multiple stakeholders and supply chain actors together to drive improvements across whole landscapes – an approach that also supports
farms becoming certified
.
"We are delighted to see the AIP concept being promoted by international certification schemes and wholeheartedly support these initiatives," said Paul Bulcock, SFP's aquaculture information manager and curator of the
AIP Directory
. "The AIP Directory has already welcomed two new ASC projects to the AIP family, and we encourage others to join the independent one-stop AIP portal."
SFP and our partners were featured in a number of news stories coming out of the Expo: