Aquaculture Improvement Projects
An aquaculture improvement project (AIP) is a multi-stakeholder effort that leverages the influence of the private sector to drive improvements in aquaculture production and make these changes endure through policy change. 
AIPs should operate at scales greater than farm level, focused on the implementation of sustainable aquaculture policies at zonal and regional scales and improved government management. SFP's Framework for Sustainably Managed Aquaculture is a roadmap for comprehensive improvements to aquaculture management beyond the farm level.
Resources
AIP Toolkit

: General guidance on how to initiate and run an AIP, as well as templates and examples of documentation to support project implementation. 

AIP Directory

: An independent, online platform for information sharing on active AIPs.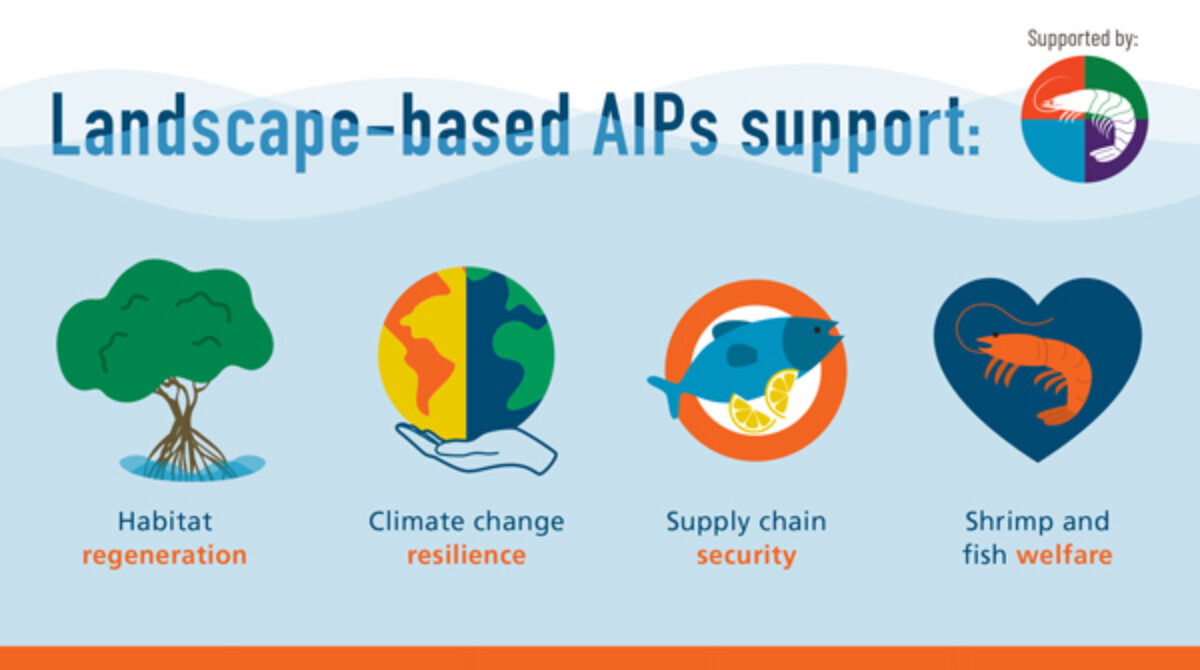 AIPs can help regenerate habitat.
Landscape-level aquaculture management can contribute to the conservation and regeneration of mangrove forests.
FIP and AIP Archive
SFP's FIP and AIP Archive includes FIPs and AIPs that SFP once directly supported, but which are now led by industry or another third party.
Contact Us
Learn more about aquaculture improvement projects.