SFP in Boston
Seafood Expo North America 2023
SFP's presence at Seafood Expo North America was bigger than ever in 2023, with a larger booth in a more central location, and a full slate of events and activities. See below for all the highlights from Boston.

Thai Union leads call for restoration of endangered species
Adam Brennan, group director, sustainability, at Thai Union (second from right), presented their new commitment to only source from vessels that are implementing best practices to protect ocean wildlife from bycatch. Thai Union's action is based on research by SFP on the risks to sharks, seabirds, turtles, and other marine wildlife in its source fisheries, and an analysis by Key Traceability of Thai Union's tuna fishery improvement projects and in the highest risk fisheries that were identified in the audit.
Brennan was joined by (R-L) SFP Biodiversity and Nature Director Kathryn Novak and Key Traceability Director Iain Pollard, in a panel moderated by SFP CEO Jim Cannon.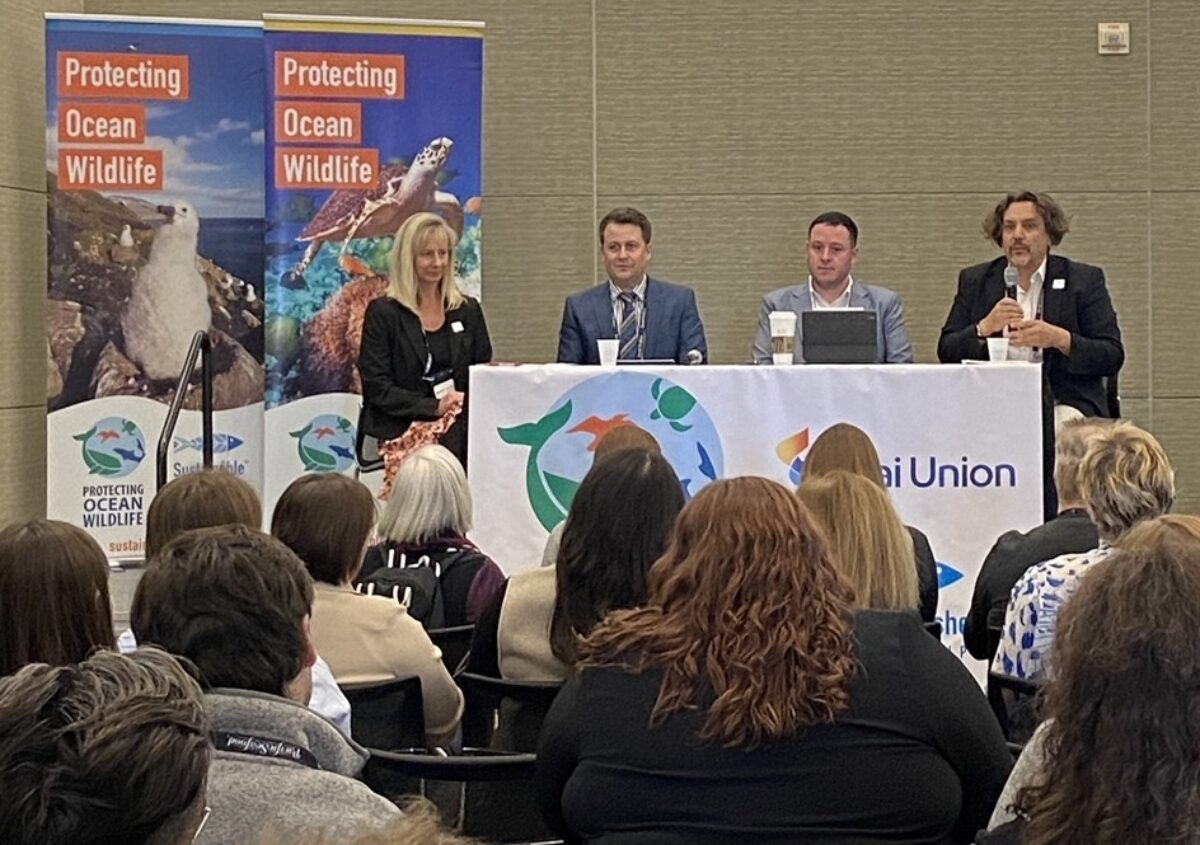 Bycatch Solutions Showcase connects retailers with gear experts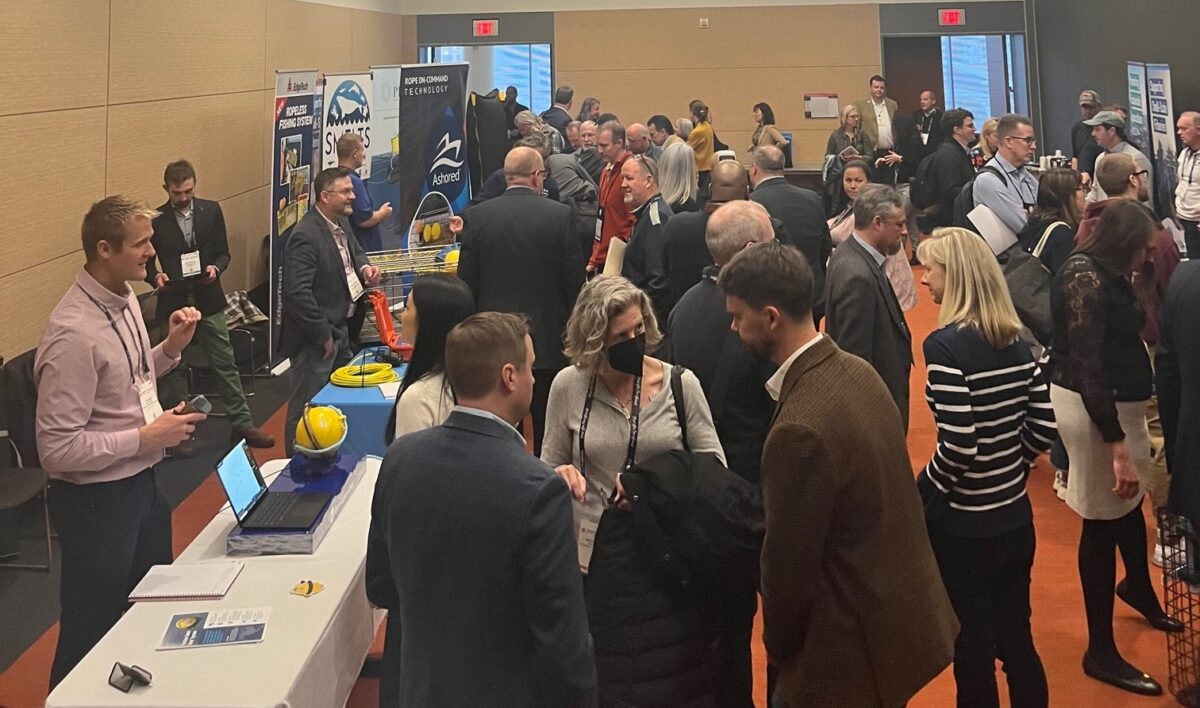 SFP's Protecting Ocean Wildlife team hosted an open house to showcase
ropeless, or on-demand, fishing gear, which can reduce whale entanglements while still allowing fishing to continue in areas that overlap with whale habitat.
The Showcase gave retailers and suppliers an opportunity to connect with gear manufacturers, fishers who have trialed the gear, and representatives from gear-lending libraries in the US and Canada.
SFP Sustainability Crossroads was a focus of learning and sharing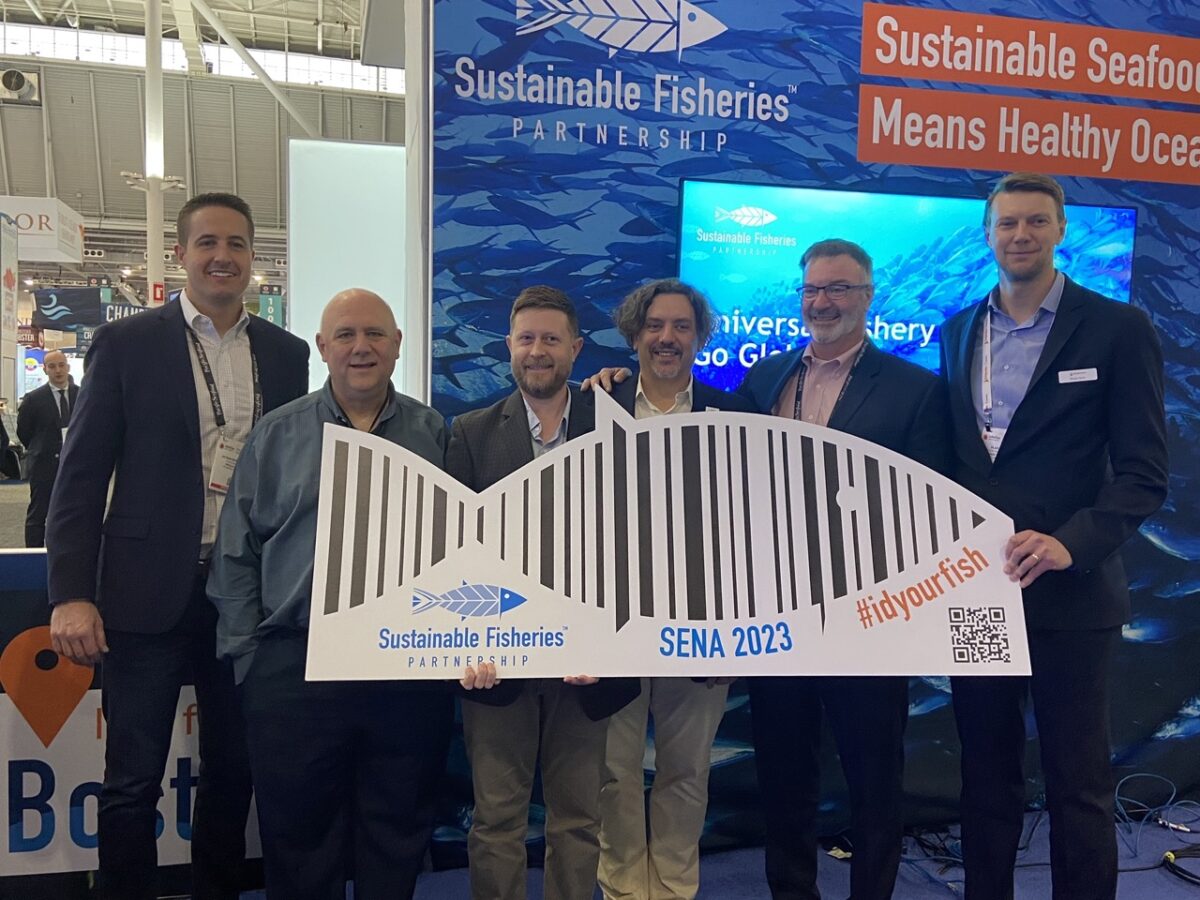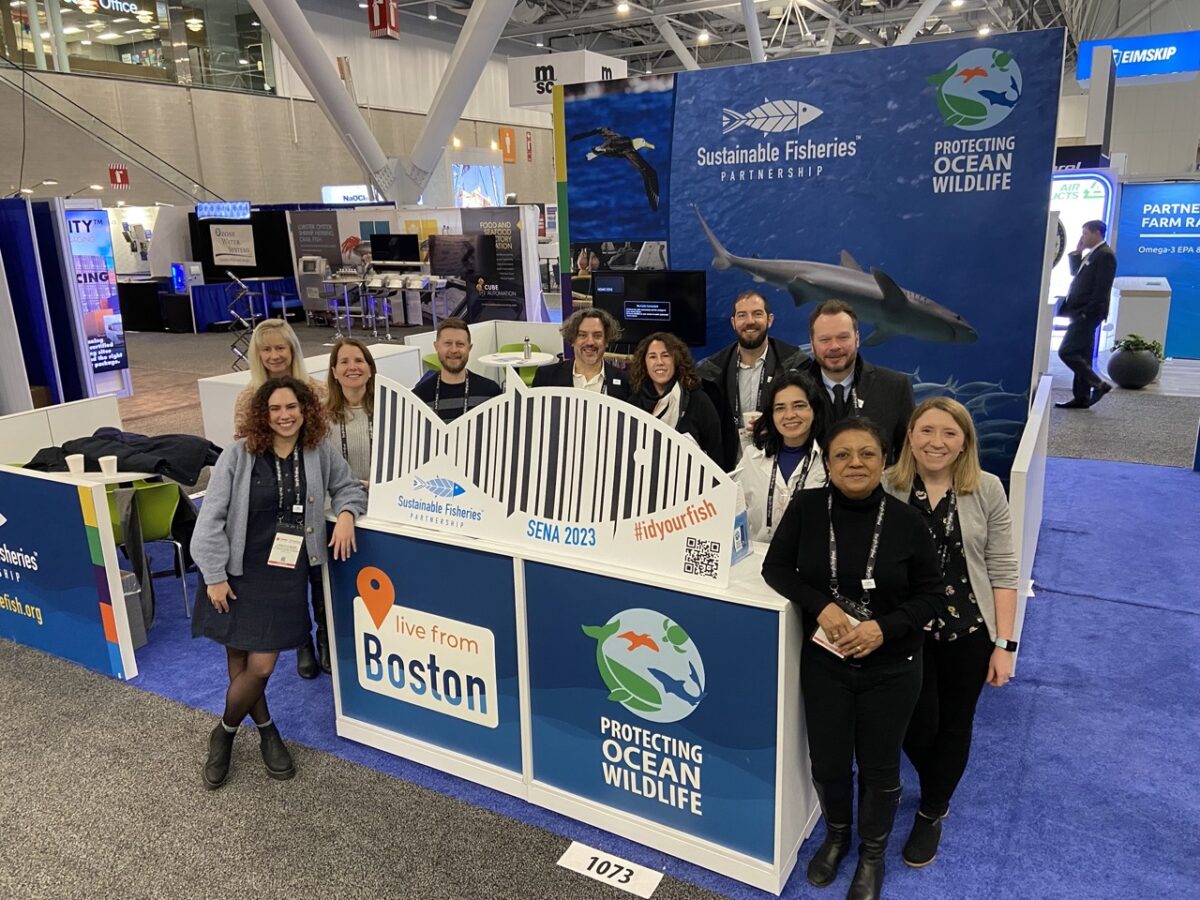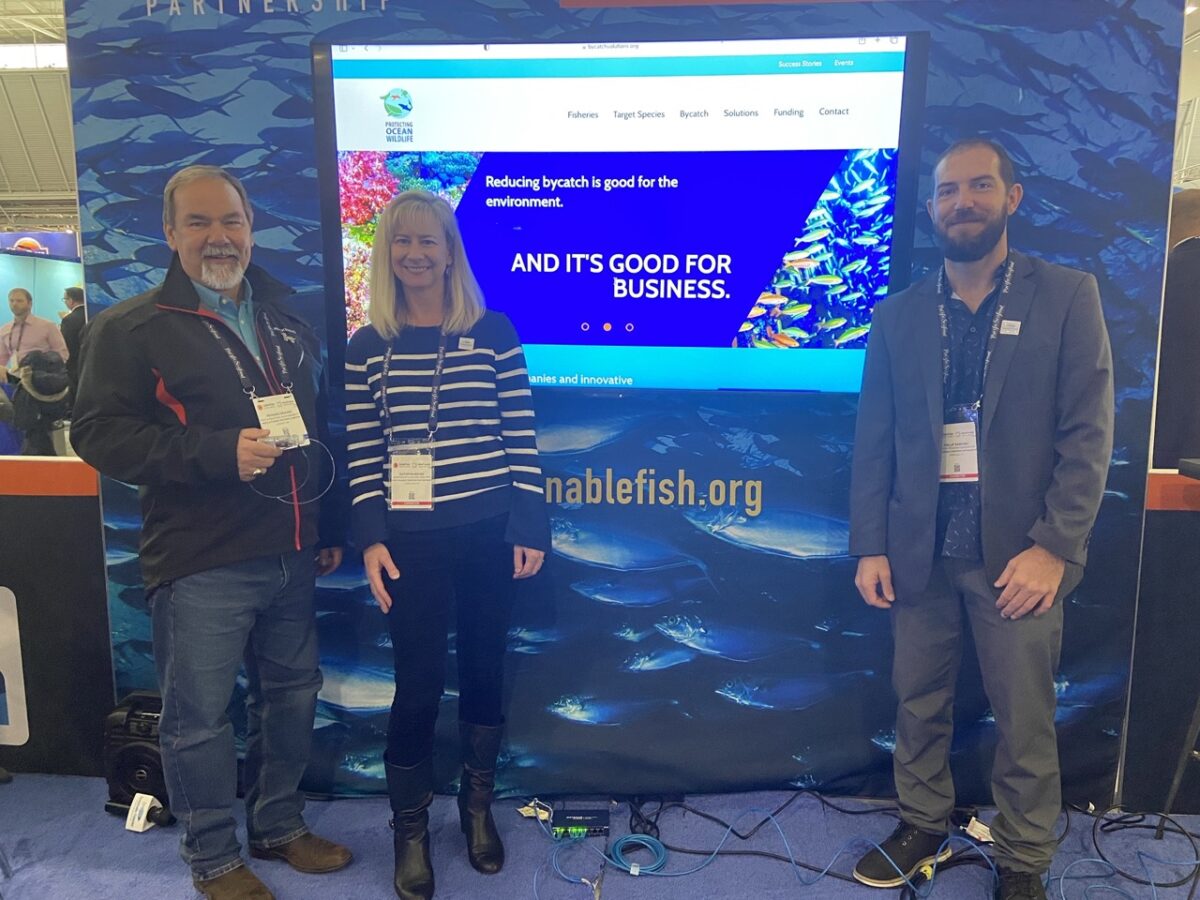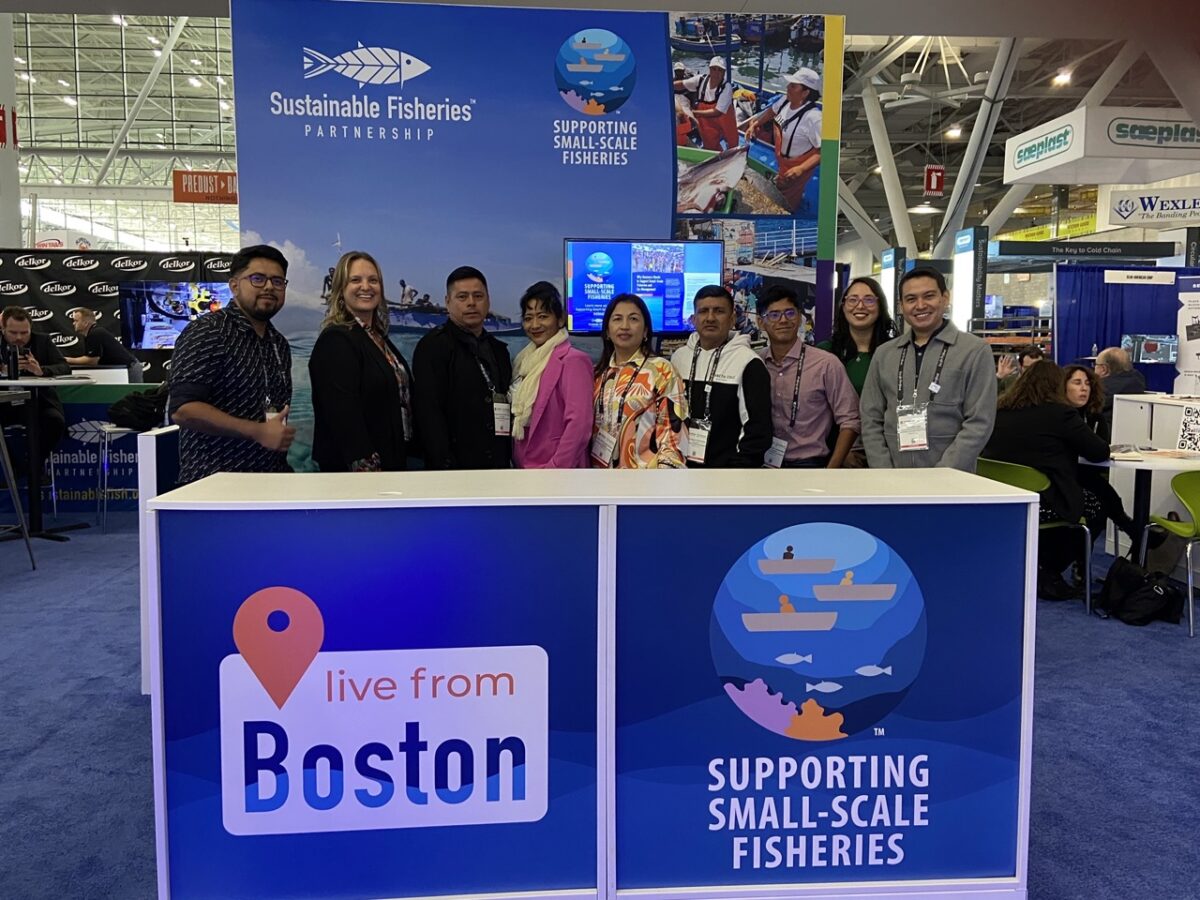 Seen on the Convention floor
Thank you to all of our partners and colleagues who displayed our "Proud to Work with SFP" signs at their booths all around the Expo.
Supply Chain Roundtables gather to strengthen sector strategies
Eight of our Supply Chain Roundtables (SRs) met in person during the Expo to discuss best practices and other improvement initiatives in their source fisheries, develop strategies for the coming year, and review workplans.
SFP and our partners and colleagues were featured in several news stories coming out of the Expo: