SFP in Barcelona
Seafood Expo Global
Highlights from Seafood Expo Global 2022
Seafood Expo Global, the world's largest seafood trade fair, was held for the first time in Barcelona, from April 26-28, 2022, and SFP was there.
See below for highlights from the show.

FishSource Celebrates 15 Years, New Collaboration with FAO
In Barcelona, we celebrated the 15th anniversary of FishSource, SFP's one-of-a-kind public online resource with profiles on thousands of fisheries and dozens of aquaculture regions. The FishSource platform allows users to identify source fish stocks and fisheries, know how well a fishery is managed and its status, and understand supply risks, including environmental and labor issues. SFP created and launched FishSource 15 years ago at Seafood Expo Global in Brussels, in response to demand by major seafood buyers for up-to-date information on fisheries and aquaculture sustainability.
During the Expo, we also announced that the 
UN Food and Agriculture Organization (FAO)
 is adopting the standards used in FishSource to establish unique, standardized IDs for all of the world's major fisheries. The universal FAO IDs will be publicly available and will standardize data collection and identification of fisheries and stocks.
SFP CEO Participates in Review of Progress in Northern Cod FIP
SFP CEO Jim Cannon participated in a meeting in Barcelona that highlighted updates from Canada's Northern Cod fishery improvement project (FIP). A central feature of the FIP is the Northern Cod Acoustic Tracking Project, developed by two Canadian producer organizations, the Association of Seafood Producers (ASP) and the Atlantic Groundfish Council (AGC), in cooperation with  scientists, academia, government, and NGOs. Hundreds of codfish have been tagged with acoustic tags, to track annual migrations and increase understanding of the stock.
"This industry-led FIP and its world-class acoustic research project represents an impressive collaboration between industry, academics and government in order to improve knowledge and management of marine resources," Cannon said.
In addition to SFP, ASP, and AGC, participants included the Marine Stewardship Council (MSC) and industry representatives from Marks & Spencer, Youngs Seafoods, Sysco France, High Liner Foods, Ocean Choice International, and Icewater Seafoods, as well as Canadian government representatives from Fisheries and Oceans Canada, and the Government of Newfoundland and Labrador.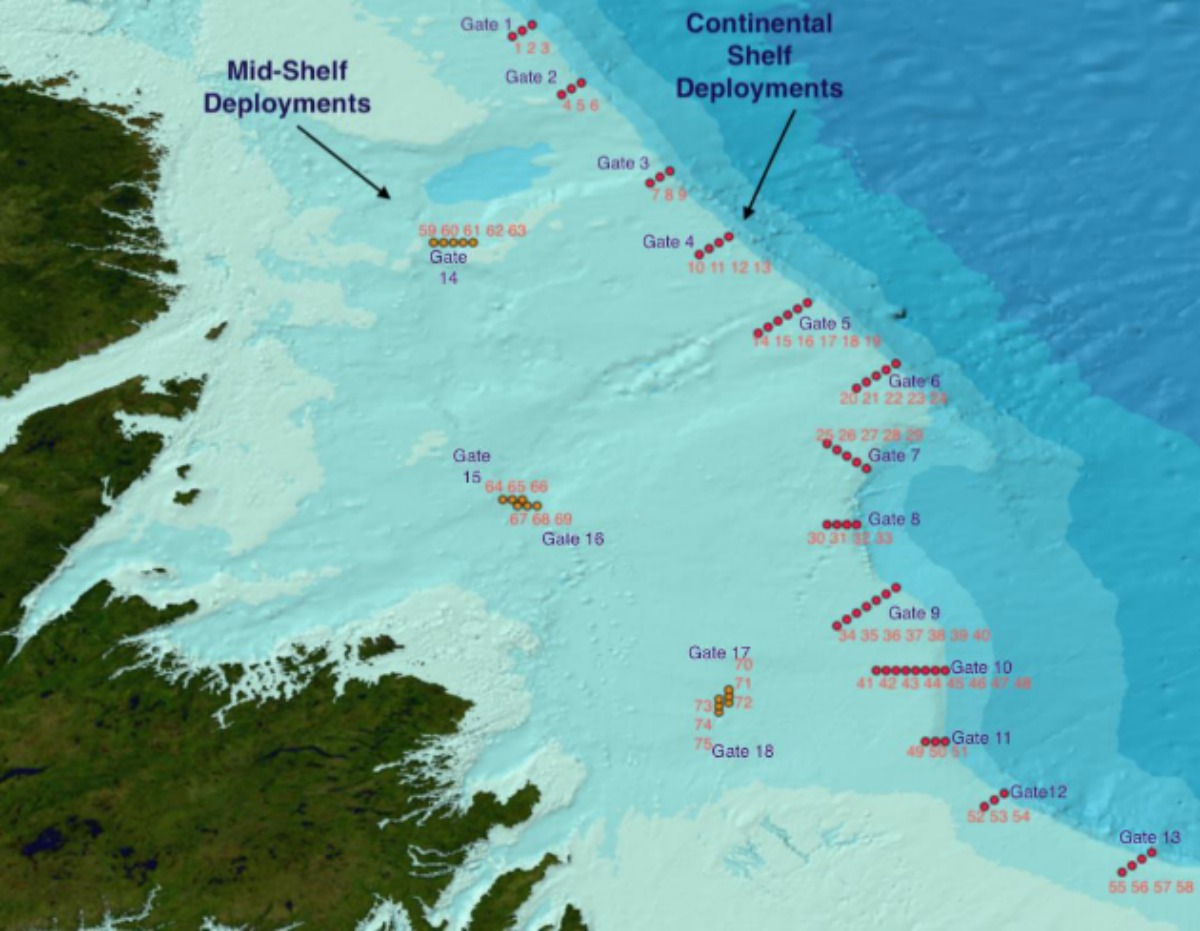 SFP and our partners were featured in several news stories coming out of the Expo: