Better Seafood Philippines
Using Market Influence to Support Small-Scale Fishers
Key Takeaways
The Philippines is the 11th largest seafood producer in the world, with annual production of more than 4 million tonnes.

Up to 40 percent of wild-caught seafood in the Philippines came from illegal, unreported, and unregulated (IUU) fishing.

More than 85 percent of wild-caught production comes from artisanal or small-scale fisheries.

About 2.1 million Filipinos work in seafood-related industries.
Better Seafood Philippines (BSP) seeks to improve the environmental performance of Philippine fisheries and safeguard the livelihoods of fishing-dependent communities, by combating illegal, unreported, and unregulated (IUU) fishing and promoting sustainable seafood production and sourcing at all levels of the Philippines seafood supply chain, from fishers to retailers. SFP developed the initiative under the USAID Fish Right program and plays a critical advisory role in mentoring BSP participants with lessons learned and program support. 
Local solutions for local challenges
BSP recognizes that long-term improvements in fisheries and sourcing practices can only be sustained through engagement of local actors and development of a system specifically designed for the Philippines market context.
To create market demand for sustainable seafood, BSP raises awareness about seafood sustainability among institutional seafood buyers, encouraging them to adopt responsible sourcing practices and become champions in advancing sustainable seafood throughout the Philippines. They also encourage consumers to make responsible seafood choices.
On the production side, BSP works with fishers and processors to build capacity to properly handle, consolidate, and process fish to meet the environmental and legal requirements of the market. 
At all stages of the supply chain, BSP works with stakeholders to ensure compliance with fisheries legislation and support transparency of production and supply.
"Market and economic factors are key to influencing long-term improvements in fishing and sourcing. Our Responsible Seafood Sourcing Standard builds on existing approaches to encourage responsible fishing and sourcing practices."

– Rebeca Andong, senior program manager, SFP
If your company is interested in learning more about BSP and assessing your supply chain, please contact BSP.
The Challenge of IUU Fishing
In 2019, up to 40 percent of all wild-caught seafood in the Philippines came from illegal, unreported, and unregulated (IUU) fishing. This costs the country an estimated 62 billion pesos (USD1.3 billion) in annual lost revenues, while also depleting fish stocks and destroying marine habitats. The problem is exacerbated by fragmentation and lack of transparency in seafood supply chains.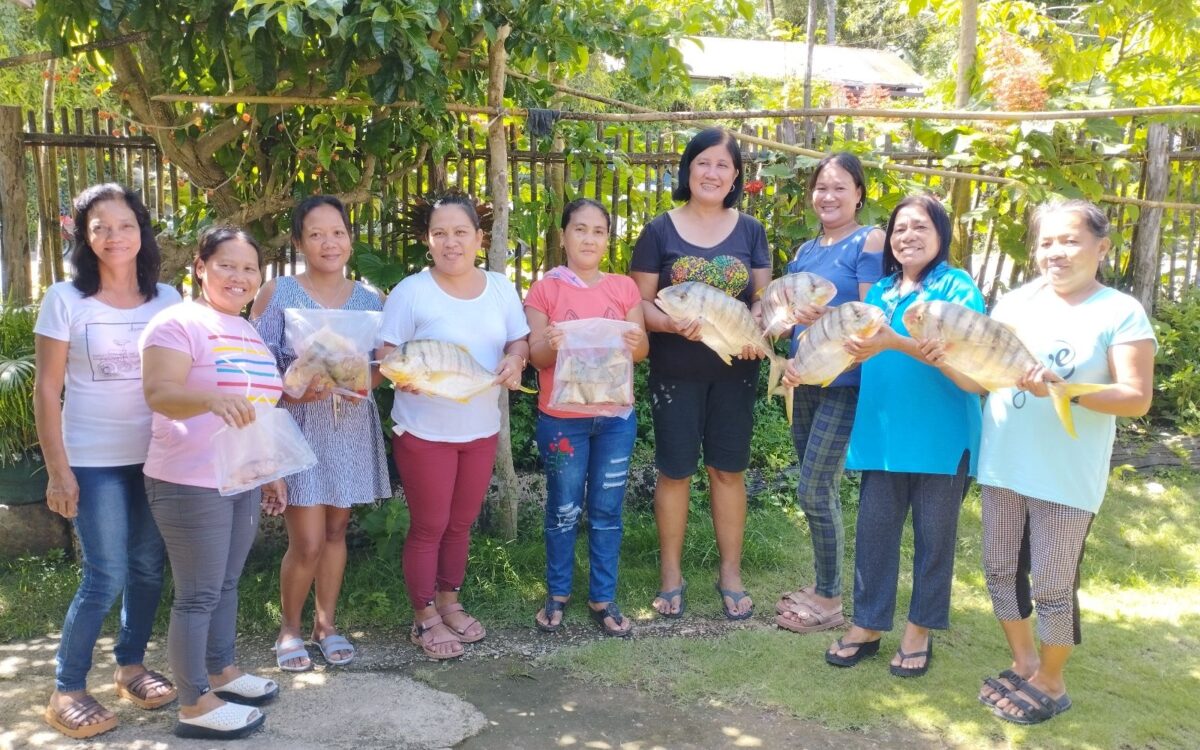 Seafood Production in the Philippines
The Philippines is a country of 111 million people, with an average per capita fish consumption of 40 kg/year, significantly higher than the global average. Filipinos get more than 50 percent of their dietary protein from aquatic resources, and about 2.1 million people work in seafood-related industries (fisheries and aquaculture).
In 2018, the Philippines ranked 11th in global fish production, with production of more than 4 million tonnes. About 55 percent of this production comes from municipal waters within 15 km of the coastline, caught by a fleet of nearly 268,000 small boats (<3 GT) operated by subsistence and artisanal fishers. The remaining 45 percent is captured beyond municipal waters by a fleet of about 3,000 large vessels (>20 GT) and more than 2,600 small commercial vessels (3-20 GT). 
Only about 7 percent of wild seafood production in the Philippines comes from fisheries that are involved with sustainability programs, and these are mostly species with significant export demand. There is little knowledge about the sustainability of fisheries supplying domestic markets.
Contact Us
Learn how SFP can help you implement sustainable seafood solutions tailored to your specific market.