Gear Innovation
Implementing Strategies to Minimize Whale Entanglements in Lobster Fisheries
Through gear trials and pilot projects, innovative leaders in the fishing industry are conducting the research and development that will allow fellow fishers to continue to earn their livelihoods at times and in places where static rope cannot be used without endangering whales.
These projects get fishing lines out of the water, while capturing important feedback from fishers, whose expertise is needed for developing solutions and improving ropeless systems.
This project will work across the entire lobster supply chain with various groups participating including lobster industry, retailers, nonprofits, governments, and technology companies in a strategy to use market leverage to promote harvest strategies that reduce entanglement of the endangered North Atlantic Right Whale.
This Basic FIP will use market influence to
improve understanding of risk through spatial and temporal mapping

implement third party verified traceability

advance on-demand gear technology to promote lobster products with lower right whale entanglement risk.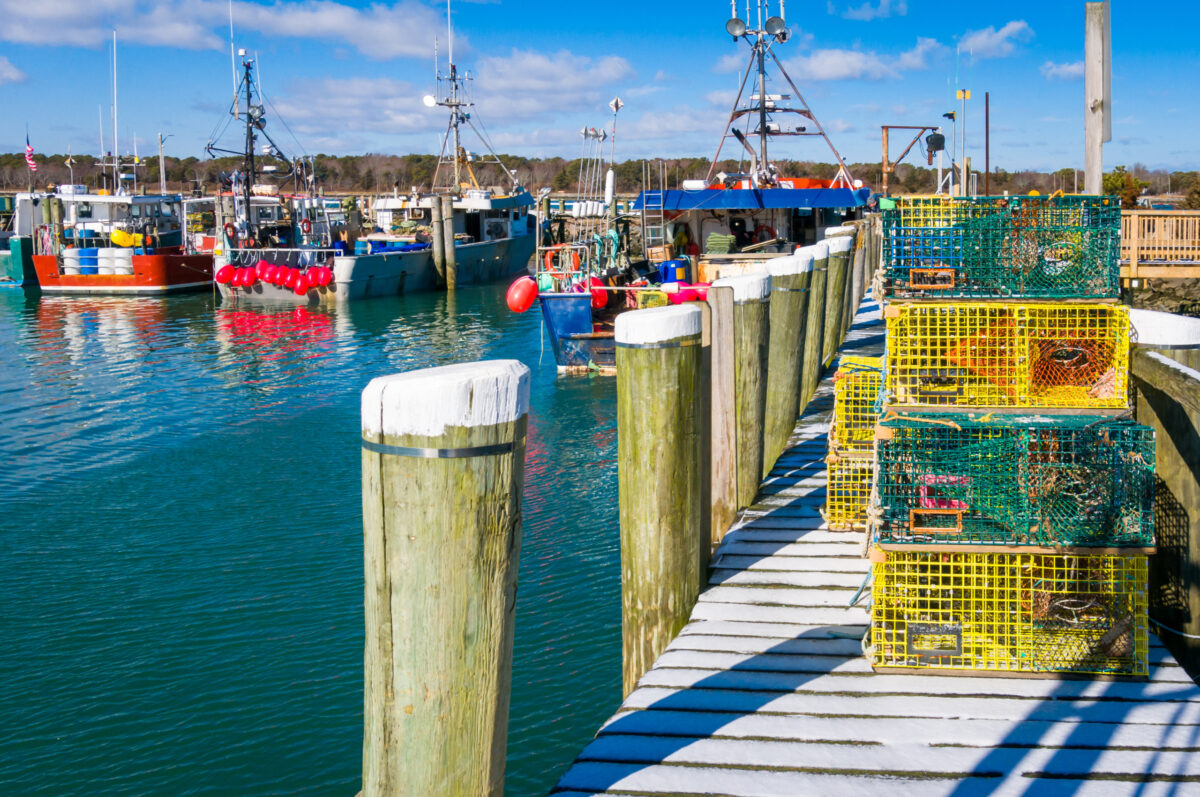 The North American lobster fishery takes place in the North Atlantic Ocean, from the US Mid-Atlantic Region to the Maritimes of Canada. Lobsters are caught using baited traps placed on the bottom of the sea.  Although lobster populations in Canada and the US are healthy and sustainably managed, they are faced with challenges of interaction with the critically endangered North Atlantic right whale.
The North Atlantic right whale is one of the world's most endangered animals and is under threat due to various ocean-related activities, including lobster fishing gear entanglement. Upon entanglement, right whales may immediately drown, or slowly die over a long period of time from various injuries, infections, or starvation. Entanglement of right whales also impacts their calving rates, adding to the species decline. As of November 2022, there are fewer than 350 North Atlantic right whales, a population level that may be unable to avoid eventual extinction if human caused mortalities are not reduced, specifically those from fishing gear entanglements and vessel strikes.
Given the current controversy over right whale entanglement at the fishery and government level, success of the lobster fishery and prevention of further whale impacts from lobster gear depends on reducing the risk of entanglement from lobster gear. The retail and lobster industries are eager to work with scientific experts to adopt data-driven and technology solutions for the fishery.
While fishing equipment modifications like on-demand, or ropeless, gear are clearly positioned to be longer-term solutions, they may not be commercially viable yet and will require time and the development of definitive traceable product markets. Spatial and temporal mapping offers an immediate action, with clearly correlated data, that can be done today to identify lobster harvest areas with lower risk to right whales that may help reduce entanglement risks. This same spatial and temporal mapping data could be helpful in showing fishing areas where deployment of on-demand lobster gear will be beneficial and, in some cases, needed to fish in that zone.
The combination of using the best available science, advanced technology, and a diverse group of participants from vessel to retail will make this project well-balanced and credible. Currently, lobster companies and restaurants and retail chains desperately need to employ a credible means of showing consumers that they are taking an active role in doing their part to minimize lobster fishery impact on the North Atlantic right whale.
Learn more
For more information on this project, please reach out to SFP.